INVESTMENT TEAM
Vitaly Veksler, CFA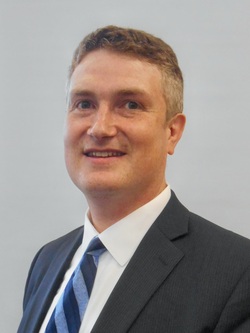 FOUNDER, CEO, AND PORTFOLIO MANAGER
Vitaly Veksler founded Beyond Borders Investment Strategies (BBIS) in 2014 and serves as CEO and Portfolio Manager. He is an investment management professional with over 16 years of experience. Throughout his career, Vitaly has specialized in identifying global and country specific macroeconomic, geopolitical, business and investment valuation trends, and translating these trends into individual investment selections and asset allocation decisions for global multi-asset class portfolios. At Beyond Borders, Vitaly develops and manages diversified portfolios that are built from single-country equity exchange traded funds (ETFs) of developed, emerging and frontier countries. He also advises other investors on which countries to invest in.

Prior to Beyond Borders, Vitaly was Vice President at BNY Mellon Asset Management. In that role, Vitaly was responsible for analyzing macroeconomic, political and business trends affecting various asset classes of investments worldwide and recommending appropriate global portfolio asset allocations to BNY Mellon's institutional clients, such as central banks, public and corporate pension plans, endowments and foundations worldwide. He distributed these recommendations via popular quarterly Global Economic and Market Outlook reports that he authored.

Prior to BNY Mellon, Vitaly analyzed business, economic and political trends affecting global public equities in Technology and Energy industries at Fidelity Management & Research and State Street Research & Management (now BlackRock). At both firms, he also identified and analyzed stocks of global companies that benefitted from these trends.

Vitaly is a Chartered Financial Analyst (CFA) designation holder. He serves as the Chair of the Strategist / Economist subcommittee of the Program committee at the Boston Security Analysts Society, the Boston chapter of the CFA Institute. In this role, he leads a team of ten investment professionals in identifying important global economic and investment themes affecting various investment classes, and organizing events with thought leaders in these areas. Vitaly received his Master of Business Administration degree from The MIT Sloan School of Management, Master of Arts (M.A.L.D) degree with concentration in international finance from The Fletcher School at Tufts University, and Diploma (equivalent to bachelor and master degrees combined) in Management Information Systems from Moscow Technical University (MIREA).
---
---
ADVISORY BOARD *​
Lawrence F. Pohlman, PhD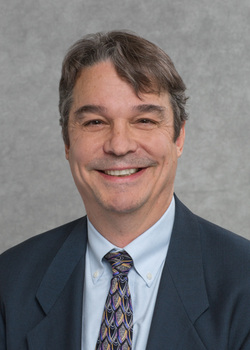 ADVISORY BOARD MEMBER
Larry has a distinguished career covering 25 years of experience in equity, fixed income and asset allocation. He is a successful player / coach recruiting, managing and mentoring teams of researchers while personally pursuing state of the art research. He is a skilled presenter of complex quantitative and analytical aspects of investment strategies to clients at various levels of expertise. He regularly speaks at professional conferences and is widely published in prominent journals.

Larry was the Chief Investment Officer at BNP Paribas Quantitative Strategies. His team managed $3 billion in global quantitative equities and minimum volatility strategies. Before BNP, Larry was responsible for the Quantitative Investment Group at Wellington Management. He and his team developed Wellington Management's quantitative models for a wide range of styles including US and International securities. His team also managed $26 billion in pure quantitative portfolios. Prior to joining Wellington, Larry was the Director of Research at PanAgora Asset Management where he was responsible for overseeing all research, development and enhancements to PanAgora's quantitative models covering $12 billion. He also co-chaired PanAgora's Investment Committee. Prior to joining PanAgora, Larry was a Senior Vice President and the Director of Fixed Income Research at Independence Investment Associates. Previous to that, he was a Vice President at Blackrock Financial Management, where he worked in their portfolio engineering group, and was an Associate in Mortgage Securities Research at Goldman Sachs & Co.

Larry holds his Ph.D. in Finance, Masters of Philosophy in Finance, MBA in Finance and Management Science, MS in Operations Research, and BS in Nuclear Engineering, all from Columbia University. He is a member of the American Finance Association, Boston Security Analysts Society, Econometric Society, the Chicago Quantitative Alliance and MENSA.

---
---
Patrick Schena, PhD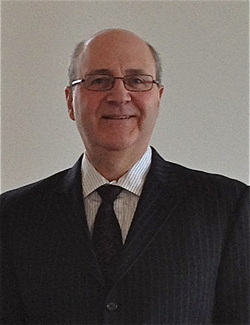 ADVISORY BOARD MEMBER
Patrick Schena is Adjunct Assistant Professor of International Business Relations at the Fletcher School, Tufts University, where he is also Senior Fellow of the Council on Emerging Market Enterprises and Co-Head of SovereigNet, The Fletcher Network for Sovereign Wealth and Global Capital.
At SovereigNet, he co-leads efforts aimed at advancing research, advisory leadership and education on the role of sovereigns as institutional investors. In addition, he is an Associate-in-Research at the Fairbank Center for Chinese Studies, Harvard University.
Dr. Schena has 30 years of experience in finance, operations, and technology management focused on investment management. He was formerly a Principal leading delivery of the Investment Management Services practice at a Genpact-Headstrong Corp., a global provider of outsourcing services. He has participated in and co-founded two companies providing technology and operations services to investment managers. He holds a PhD in International Finance from the Fletcher School, Tufts University and additional graduate degrees from The Fletcher School and Boston College.
---
* Members of the Advisory Board advise full-time Beyond Borders Investment Strategies' employees on strategic business questions in such areas as investing, marketing, and communications. The members of the Advisory Board are not registered investment advisor representatives and are not involved in selling the firm's services to clients or advising clients on their portfolios. ​